Outdoor Limited Weekend Sale!
Outdoor Limited Weekend Sale Starts June, 14th (While Supplies Last)
Rimfire Ammo Sale
Handgun Ammo Sale
Rifle Ammo Sale
Shotgun Ammo Sale
PRODUCT SPOTLIGHT: Exotic Shotgun Shells!
Come check out our New Exotic Shotgun Shells. Everything from Dragon's Breath to Pepper Blast. Paraklese Technologies has created some crazy shells that you have to try.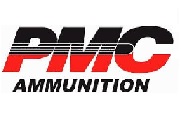 PRODUCT SPOTLIGHT:
PMC Ammo

!

Enjoy uncompromising, quality and performance from our extensive PMC Bronze Line.

All PMC cartridges pass rigorous inspection at our electronic powder-check station, which instantly and accurately measures the propellant charge in each round. If the propellant in any cartridge varies by as little as two-tenths of one grain, the system stops, and the cartridge is discarded. No other ammunition manufacturer can assure greater uniformity and reliability than PMC. These valued characteristics run throughout our entire line.
PRODUCT SPOTLIGHT - Military Surplus!
Check out our military surplus under the Specials tab! Our military surplus deals give you a chance to find previously hard to find items at an always great price.