Outdoor Limited Weekend Sale!
Outdoor Limited Weekend Sale Starts February 15th (While Supplies Last)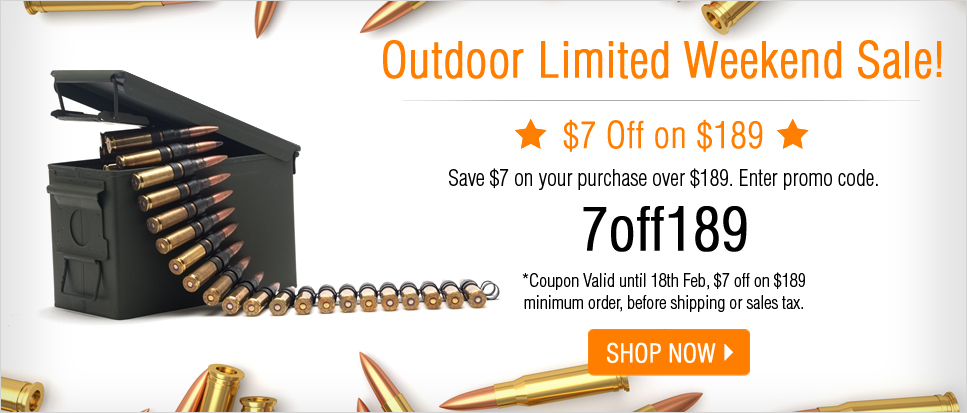 Rimfire Ammo Sale
Handgun Ammo Sale
Rifle Ammo Sale
Shotgun Ammo Sale
Product Spotlight: Horandy Black Ammunition!
HORNADY BLACK®
Hornady BLACK® ammunition features versatile loads optimized for excellent performance from America's favorite guns.
Loaded with legendary Hornady® bullets, Hornady BLACK® ammunition is designed to fit, feed and function in a variety of platforms.
Product Features
Proudly made in the USA!
Direct impingement, gas piston, suppressed, unsuppressed, inertia, bolt, pump, supersonic, subsonic, rifle, mid-length, carbine or pistol — Hornady BLACK ammunition delivers superior performance for a variety of applications.
Featuring
High-Quality Cases, Primers Propellant
Versatile Hornady bullet options
Optimized performance from various platforms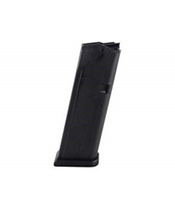 PRODUCT SPOTLIGHT: Magazines!
Outdoor Limited has an extensive list of magazines. Plenty of variety in all different calibers. Make sure you are stocked up going to the range. Handgun, rifle, even shotgun magazines at an always great price.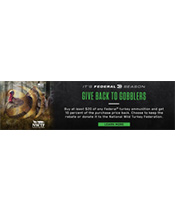 PRODUCT SPOTLIGHT - Give back to Gobblers Rebate!
Give Back to Gobblers
Promotion #: R10010
Spend at least $20.00 on any Federal® turkey ammunition to get 10% of the purchase price back (maximum $20.00). Choose to keep the rebate or direct it to the National Wild Turkey Federation.
Product must be purchased between 2/1/2019 through 5/31/2019.
DEADLINE for mail-in or online submission 6/30/2019