Outdoor Limited Weekend Sale!
Outdoor Limited Weekend Sale Starts October 26th (While Supplies Last)

Reduced Prices on 22lr Rimfire Ammo Sale
Handgun Ammo Sale
Rifle Ammo Sale
Estate Shotgun Ammo Sale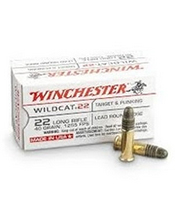 Product Spotlight: New Closeout Items!
Congratulations you have found the Outdoor Limited Closeout page! Let our loss be your gain. All of the items on this page are listed far below cost. We have priced this ammo to move. Do not let this opportunity go to waste, this is a one time offer and will sell out quickly, first come first serve. Everything must go! ALL SALES ARE FINAL!!!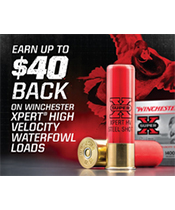 PRODUCT SPOTLIGHT: Winchester XPERT HV waterfowl Rebate!
Xpert® Game and Target loads excluded. Rebate is in the form of a Winchester Ammunition check. Minimum rebate amount is $16 (8 boxes of Xpert® High Velocity waterfowl ammunition). Maximum rebate amount is $40 (20 boxes of Xpert® High Velocity waterfowl ammunition). Offer is valid on qualifying purchases made between August 18, 2018 - December 31, 2018. Offer expires and all requests must be received by January 15th, 2019. Allow 6-8 weeks for delivery.
Mail in completed redemption form, original UPC codes, original cash register receipt to:
Winchester Xpert High Velocity Rebate
c/o Repco Logistics
PO Box 142369
St. Louis, MO 63114.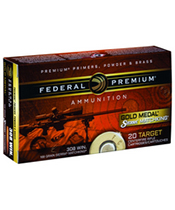 Product Spotlight - Federal Gold Medal Ammo!
Federal Gold Medal Centerfire Rifle Ammunition
These heralded loads combine the legendary Sierra® MatchKing® Boat-tail bullet with Federal's proprietary delivery system. Stringent manufacturing controls give you what many experts and international shooters consider the most accurate match round available from a factory. World-class competitors, as well as military and law enforcement officials, choose Gold Medal when it counts the most.
Federal Gold Medal Rimfire Ammunition
Gold Medal .22 Long Rifle loads are for the most serious competitors. Our two 40-grain target options in .22 Long Rifle are both very capable and high-quality offerings that will help you take your own championship medal home.