Outdoor Limited Veterans Day Sale!
Outdoor Limited Weekend Sale Starts November, 8th (While Supplies Last)

Rimfire Ammo Sale
Handgun Ammo Sale
Rifle Ammo Sale
Shotgun Ammo Sale
PRODUCT SPOTLIGHT: Winchester Rebate!
For a limited time, earn $20.00 back for each eligible Winchester ammunition can you purchase. Limit one offer per household. Offer is valid on qualifying purchases made between November 1,2019 and December 31, 2019. Offer expires and all requests must be received by January 15, 2020. Rebate is in the form of a check. Must submit individual box UPC codes for eligible redemption.

Minimum rebate amount $20.00. Maximum rebate amount is $100.00.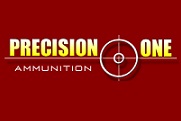 PRODUCT SPOTLIGHT: Precision One Ammo!
Precision ONE Ammunition manufactures NEW and REMANUFACTURED Ammunition. Our company goals are to bring a consistent and accurate round to the marketplace. Only top quality components such as the brass, powder, primer, and bullets are used in all of the manufacturing processes. Most factory ammunition for the consumer is made with generic powders and broader tolerances. Our products are developed for optimum accuracy and functionality with tighter tolerances using top name brand products.
PRODUCT SPOTLIGHT - amend2 magazines!
Amend2 magazines provide versatility to our customers who use them in many different applications. From the casual to competitive shooter, the law enforcement professional to the hunter or any other place in between. Amend2 magazines will meet the demands of any set of requirements for any circumstance while performing head and shoulders above the competition.