Outdoor Limited Veterans Day Sale!
Outdoor Limited Veterans Day Sale Starts November 9th (While Supplies Last)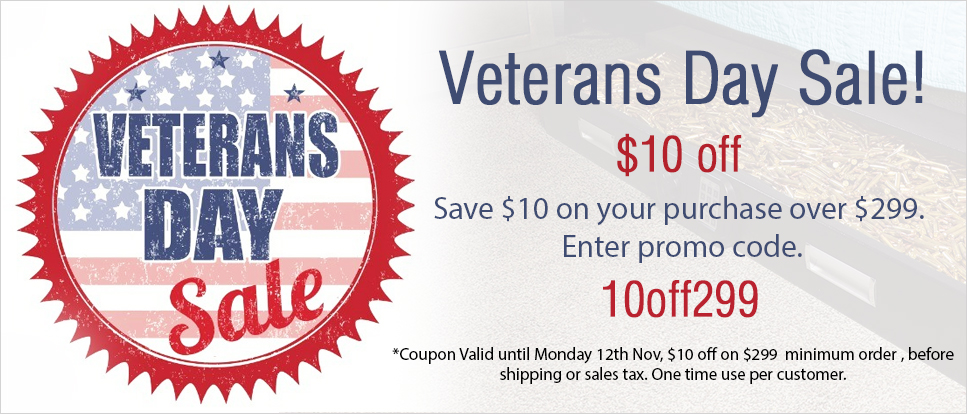 Rimfire Ammo Sale
Handgun Ammo Sale
Rifle Ammo Sale
Rem Clay and Filed Shotgun Ammo Sale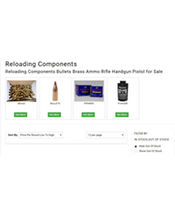 Product Spotlight: Reloading Components!
Come to Outdoor Limited where you can get all of your reloading necessities. We now stock powder and primers! Hazmat shipping is a little more than regular UPS/FedEx ground so make sure you order in bulk to take advantage of the savings. Local pickup for our NC customers, save big with no hazmat charges!
Winchester, CCI, and Fiocchi Primers available (as low as $0.023 a piece)
A full line of Hogdon, IMR, Accurate, Ramshot and Accurate Powders
(Titegroup, Varget, Trail Boss, Clays, No 2, 5, 9 and more! Over 50 skus of powder now available.)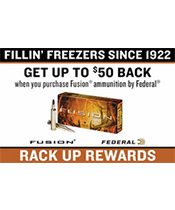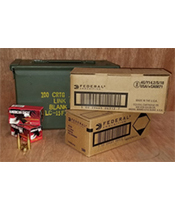 Product Spotlight - Bundles!
We are making your next trip to the range that much easier. New bundles of your favorite brands like Federal Premium, Fiocchi, and Prvi PPU are now here. We keep adding more bundles so keep checking to find your favorite ammo. Get a case of ammo in a heavy duty military surplus ammo can for easier transportation and storage.