Outdoor Limited Weekend Sale!
Outdoor Limited Weekend Sale Starts August 31st (While Supplies Last)

As a celebration we are bringing back all of the coupons we have offered over the summer for a customer's choice event.
Only one coupon is valid per order and this deal expires on Monday 9/3/18 at 11:59pm EST.
OL5OFF100 - $5 off 100
7OFF200 - $7 off 200
10OFF300 - $10 off 300
MAG5OFF - 5% off magazines and accessories
CCI5OFF - 5% off CCI rimfire ammo
CLOSEOUT5 - 5% off closeout items
Rimfire Ammo Sale
Handgun Ammo Sale
Rifle Ammo Sale
Shotgun Ammo Sale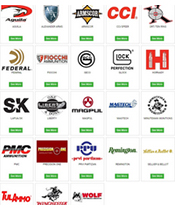 Product Spotlight: nEW FEATURED BRANDS PAGE!
Our NEW featured brands page makes it even easier to browse our selection of top brands. Featured Brands such as Federal, Hornady, Glock, Alexander, Tula, Wolf, Prvi Partizan, PMC, Aguila, Winchester, Sellier & Bellot, Magtech, LSK Lapua, Geco, and many more. Browse through the top brands that you love to find all of the products that they have to offer.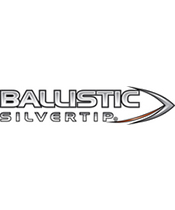 PRODUCT SPOTLIGHT: BALLISTIC SILVERTIP AMMO!
Considered One of the Most Devastating Bullets on Big Game, Winchester Ballistic Silvertip is Proven Lethal
Winchester Ballistic Silvertip ammunition provides hunters immediate knockdown and extreme precision. The polymer tip resists deformation, maximizes long-range performance and promotes expansion. The boattail design enhances accuracy and an alloyed lead core provides increased weight retention for deeper penetration. A lubalox, black oxide coating is also used to reduce barrel fouling and engraving forces.
Product Spotlight - AMERICAN WHITETAIL AMMO!
AMERICAN WHITETAIL®
Make it a KNOCK-DOWN, DRAG-OUT hunt!®
Opening day of deer season comes only once a year. Make sure you're ready when the big one steps out and load-up with Hornady® American Whitetail® ammunition.
Loaded with our legendary Hornady® InterLock® bullets in weights that have been deer hunting favorites for decades, American Whitetail® ammunition combines generations of ballistics know-how with modern components and the technology you need to take the buck of a lifetime!
Product Features
Proudly made in the USA!INTERLOCK® BULLETS
InterLock® bullets feature exposed lead tips for controlled expansion and hard-hitting terminal performance. Bullets used in American Whitetail® ammunition feature our pioneering secant ogive design and exclusive InterLock® ring — a raised ring inside the jacket that is embedded in the bullet's core that keeps the core and jacket locked together during expansion to retain mass and energy.
POWDERS
Loaded to conventional velocities, the powder is matched to each load for optimum pressure and consistency, ensuring each load is compatible with semi-autos as well.
CASE AND PRIMER
Like all Hornady® ammunition, our American Whitetail® rounds use the highest quality cases and primers available. Consistent components translate to consistent shooting in the field.