Outdoor Limited Black Pack Friday Sale!
Outdoor Limited Black Pack Friday Sale Starts November 16th (While Supplies Last)
Rimfire Ammo Sale
Handgun Ammo Sale
Rifle Ammo Sale
Shotgun Ammo Sale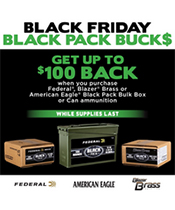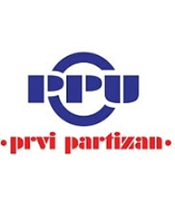 PRODUCT SPOTLIGHT: PPU Prvi Ammo!
Since 1928, Prvi Partizan has been producing custom ammunition in Serbia for competition, indoor ranges and big game hunting. Today Prvi Partizan is a modern factory that is shoulder to shoulder with the most well-known ammunition manufacturers in the world. Offering a wide range of commercial and military calibers for hunters and target shooters throughout the world. All Prvi ammunition meets SAAMI standards and is ran through an internal quality management system to ensure 100% customer satisfaction.
Prvi PPU Ammunition offers high-quality ammunition at an affordable price!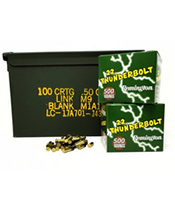 Product Spotlight - Closeout Ammo!
We are dropping prices on some of our most popular 22LR and 9mm ammo to push out existing inventory. It is a buyer's market, so take advantage of these big savings.